Underwater Gdynia – Tomasz Stachura as one of the prominent and the most experienced wreck divers in the basin of the Baltic sea, is an author of very interesting series of photos and exhibitions called "Underwater Gdynia", recently accessible for local citizens.  The vicinity of this city and the Tricity as well as City of Hel,  is the biggest aggregation of underwater wrecks. SANTI works on revealing their history. Would like to bring it closer to local citizens as well as to attract the biggest possible group of divers from Poland and Abroad.
SANTI is a frequent organizer of so called "Wreck Safari", expeditions that allow to visit the most interesting and beautiful wrecks in local waters.
In SANTI headquarters you can admire permanent exhibition of underwater photos of local underwater attractions like Graf Zeppelin or Akademik Karpiński, to which we always welcome everyone.
Camera at the bottom of the Baltic sea – For everyone interested in diving in local waters, SANTI installed underwater camera on the bottom of the Baltic sea, close to Hel peninsula, from where the easiest access to coastal wrecks. Participation in this project is treated by us as contribution in development and popularization of the local diving tourism.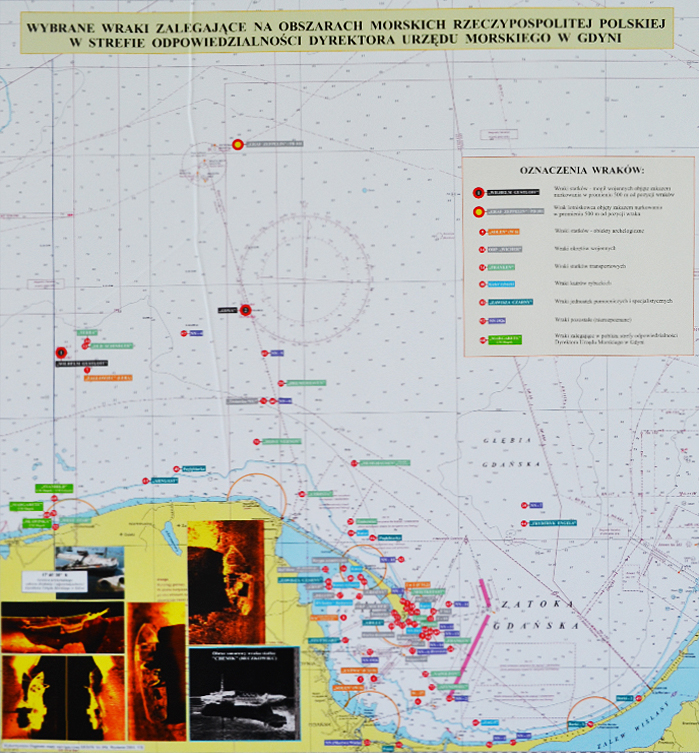 Eco Diving Day – Every year our colleagues and business partners, in collaboration with the President of City Gdynia and the President of MOSiR, are organizing Eco Diving Day in Gdynia . Volunteering divers are cleaning up the dock bottom after the season. From the very beginning SANTI is an active partner of this enterprise and a founder of many prizes for the participants.